The Hyper Blue Police (ハイパーブルーポリス) is one of the factions in the Tomica Hyper Series toyline.
They are a police force in Tomica Town, which makes use of various vehicles and machines to help fight crime.
Their machines typically have a blue color scheme. Many of them are named after various animals, or have "Sonic" in the name.
Members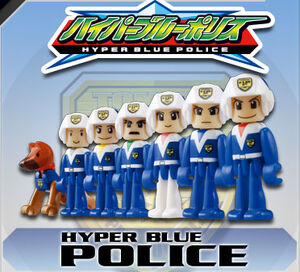 Members (NEXT STAGE)
Vehicles
Primary Vehicles
Other Vehicles
Trivia