Hyper Rescue (ハイパーレスキュー) is one of the factions in the Tomica Hyper Series toyline.
They are an emergency rescue unit in Tomica Town, which makes use of various vehicles and machines to do firefighting and ambulance work.
Their machines typically have a red or white color scheme, for fire and ambulance vehicles respectively.
Members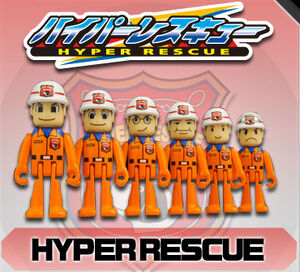 Members (NEXT STAGE)
New Members (Active Changer)
Vehicles
Primary Vehicles
Other Vehicles
|AC01 Fire Jet |AC02 Powered Drill |AC03 Dump Dozer |AC04 Ambu Copter
Trivia